Nestled in West Michigan, on the banks of the Grand River, is the city of Grand Rapids, ranked as one of the best housing markets in the country,

Whether you're looking to buy or sell your home in Grand Rapids, a real estate transaction can be complex and overwhelming. Having a solid real estate advisor on your team will help you feel at ease throughout the process.

Your agent is the key to your real estate success. It's important to do your research ahead of time and choose an agent you feel comfortable working with. Here are some top things to look for when finding the right agent in Grand Rapids, Michigan.
Experience
The art of real estate isn't something that can be gained overnight. An experienced agent will have the knowledge you need to make informed decisions throughout the process of buying or selling your home.

Experience comes down to more than just years of working in real estate. You need an agent who is familiar with the market, your preferred neighborhood, and the type of home you own (or are searching for). Some agents also specialize specifically in either buying or selling a home, although many will offer both services.

Before hiring an agent, make sure to ask them about their areas of expertise to determine if they have the right experience for your needs.
Successful track record
In addition to years of experience, you want an agent who has a strong record of successfully brokering the best possible deals for their clients.

Don't be afraid to ask an agent about their specific track record when choosing an agent. Agents like Robert Antonini have over $300 million in sales and over 600 homes sold. A solid background should give you confidence that you're putting your best foot forward in your home sale or search.
Grand Rapids market knowledge
Even within Michigan, the housing market varies significantly from city to city. The real estate landscape in Grand Rapids is different from that of Lansing or Kalamazoo, and it's certainly completely different from Detroit. In one of the hottest housing markets in the US over the last several years, you need someone who understands the ins and outs of Grand Rapids.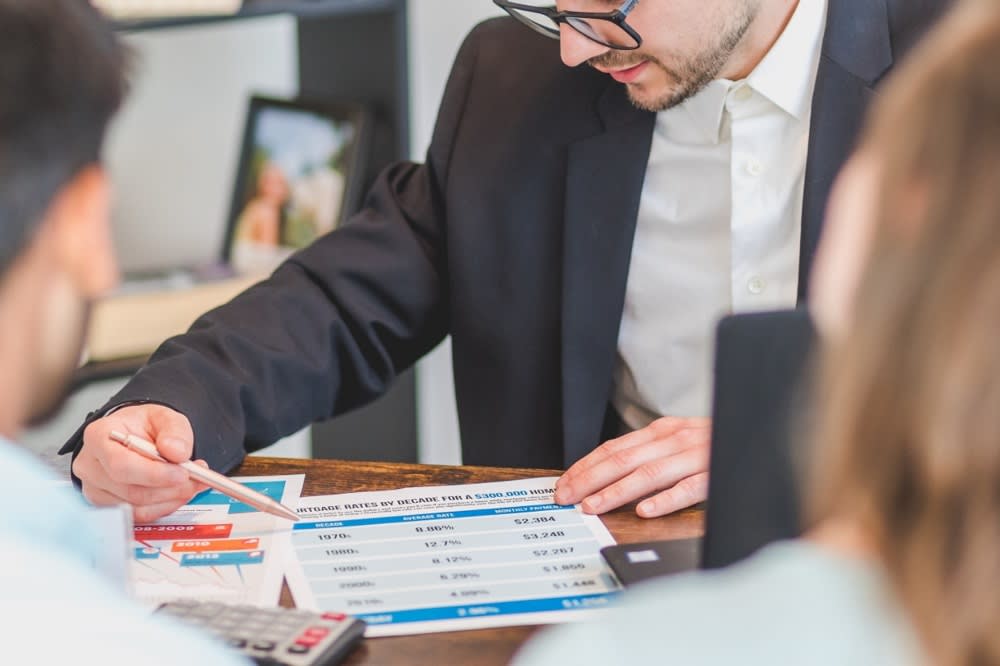 Even within Grand Rapids, not all areas are equal. Ideally, you should pick an agent who also has extensive knowledge of the specific neighborhoods where your property is located.

Choosing an agent who is an expert in Grand Rapids can make a colossal difference in your buying or selling experience. If you're selling the home, knowing the listing strategies and market comparables will help you earn top dollar for your home. If you're buying, having an insider's insight into the local market and new properties coming on to the market will help you secure the right home for you before it sells to another interested buyer.

In addition, an agent that is established in Grand Rapids will have relationships with other agents and real estate professionals in the area. That network will give you a competitive advantage by helping you locate pocket listings and negotiating with the other parties involved.
Glowing testimonials
When choosing an agent, look for testimonials that speak to their market knowledge and expertise. A quality real estate advisor should be able to provide you with testimonials or referrals of clients they've successfully served in the past.


Buying or selling a home requires a lot of support along the way — look specifically for agents who have a history of providing stellar customer service.

If you're local to Grand Rapids, consider asking your friend or neighbor for a referral.
Availability
The Grand Rapids housing market is booming. Competition is stiff for both buyers and sellers. Whether you're selling or buying, you need an agent with flexible availability to meet your needs. Their working hours should complement your own personal schedule.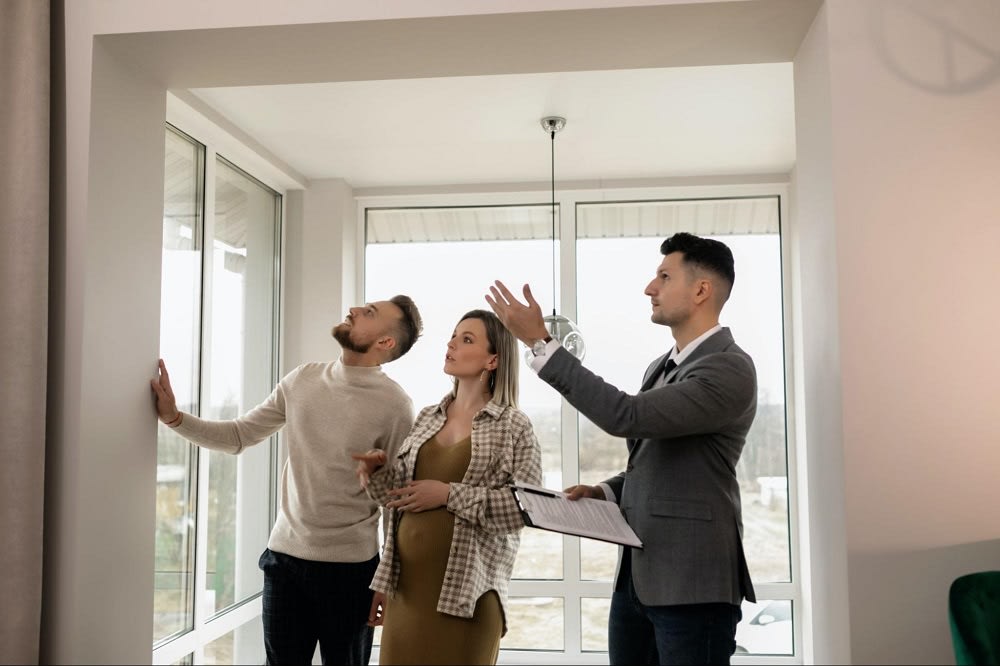 As a seller, this means answering questions at any time for potential buyers and keeping you in the loop on the selling process. As a buyer, you want to find an agent who is always in your corner, keeping their eye out for new listings and getting you into homes as soon as they hit the market.

In a competitive market, timing is everything. Your agent should work full-time in real estate and be available almost all the time to help you secure your deals.
Work ethic and honesty
Your agent should always keep your best interests in mind when working for you. They're doing the heavy lifting on an incredibly important deal, so you want to know that they're working hard for you.

They should also be extremely honest with you throughout the process. You don't just want your realtor to be a yes-man, but someone who will give you their honest opinions based on their expertise and experience.

An agent with a strong work ethic will shine through with passion and commitment. They'll be ready to listen to your needs and come prepared with a strategy to make your real estate goals come true.
Strategic marketing
When selling your Grand Rapids home, your agent should be doing more than simply adding your home to the Multiple Listing Service. An established agent will create the right marketing strategy to get more qualified eyes on your home.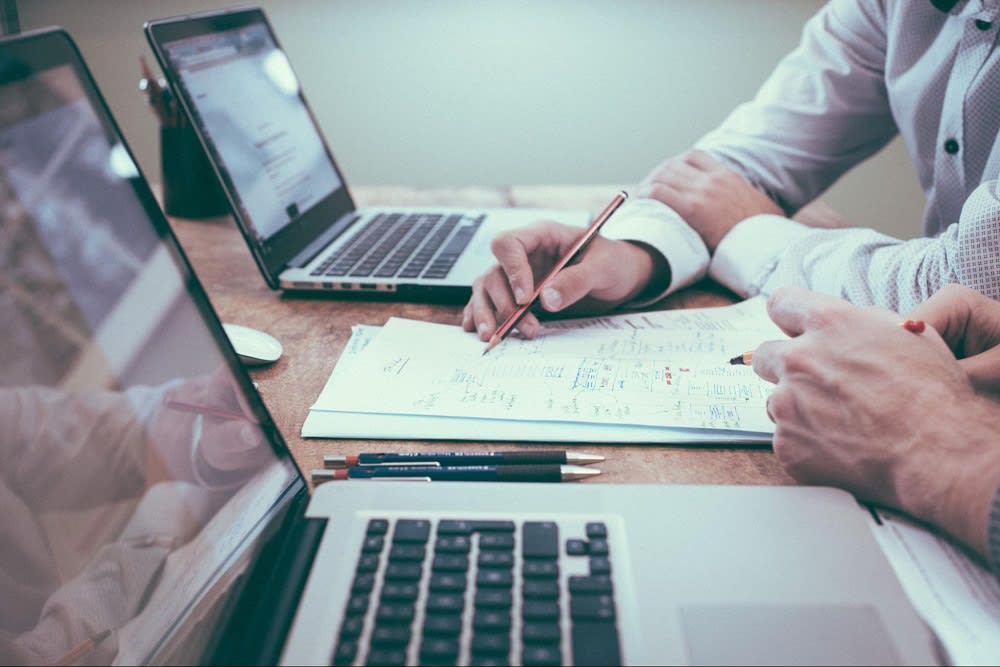 A strong agent will use more than just the listing to market your home. They'll make
smart staging suggestions
and other minor improvements that will help boost the sale of your home. Are your potential buyers on social media? Maybe your home needs a luxury approach with landing pages and targeted magazine ads. An agent with a marketing vision will know where to find the right clients and target marketing strategies toward those audiences.

Robert Antonini is experienced in real estate but has even more considerable experience in marketing and sales. Through success, he has had the opportunity to refine his real estate marketing strategy over the years. You know with Robert that you'll get marketing for your home that's trusted and tried.
Negotiation skills
Without a good negotiator on your side, you could be leaving money on the table. A trusted agent with your best interests in mind will make sure they're doing everything they can to secure the best deal possible.

Consider asking your potential agent what their experience is with negotiating real estate deals. They should be comfortable (and good at) negotiating everything from the sale price to details like conditions and closing dates. By understanding your goals and the market, they can leverage their knowledge and skills to negotiate an offer that you feel good about.
A good fit for you
Above all, you should look for a good client-agent fit. Ultimately, it comes down to whether the agent is the right partner for you. Whether you're buying or selling, you'll be spending a significant amount of time with your real estate agent. It should feel easy to communicate back and forth with them.

A real estate deal is one of the most important transactions you can make, so you need to feel comfortable approaching your agent about anything that may come up along the way. Your agent should be patient and open to sharing all their knowledge and expertise with you. As you build your relationship, you should be able to trust them wholeheartedly throughout the process.
Choosing Robert Antonini as your Grand Rapids real estate advisor
Your search for a Grand Rapids real estate agent ends here.

Robert Antonini is one of the premier real estate agents in the Grands Rapids area. With over 20 years as a real estate professional and 30 years of marketing and sales experience, his trusted and tried marketing strategies will help you reach your real estate goals.

Robert's Concierge service is designed to give you the best buying and selling experience possible. His ability to connect with clients is unparalleled, so you'll feel right at home working with Robert.
From the first meeting to the
home inspection
and closing day (and beyond), he's always ready to go the extra mile. You'll feel confident every step of the way with Robert Antonini as your real estate advisor.
Ready to buy or sell your home? Call Robert at (616) 976-2000 or
submit an inquiry
today.