The real estate market has undergone considerable fluctuation in recent years affecting both buyers and sellers. If you are looking into purchasing a home for sale in Grand Rapids, Michigan, it will be important to know the current state of the real estate market. This is also true for a luxury homeowner planning to sell a property. Knowing the trends of both the national and regional markets will help you make better-informed decisions as you move forward with the process. Read on to learn more about the real estate market, particularly as it pertains to the Grand Rapids area.
Grand Rapids
Grand Rapids is the second-largest metropolitan area in Michigan. It is ideally located along the scenic Grand River and is less than thirty miles away from Lake Michigan. Known as "Furniture City" for its worldwide provision of office furniture, Grand Rapids is also known for attracting a wealth of other industries to the area too. It has recently earned the moniker "America's Best Beer City" for the quality and diversity of craft breweries. Grand Rapids also continues to show steady growth in real estate. Despite this growth, the cost of living is still generally lower than that of the rest of the country. The Grand Rapids economy continues to be robust, given the numerous developments in both the downtown and neighboring areas.
Market trends
It continues to remain a seller's market across the country, and this holds true for houses in Grand Rapids too. This has strong implications for both buyers and sellers.
Implications for buyers
Median home prices have increased in Grand Rapids over the past year but still remain lower than the nation as a whole. In a seller's market, homes are not listed for long and tend to sell above the asking price. Buyers need to be prepared for more competition for the luxury home they are interested in due to a lower overall selection of homes to choose from. Buyers might also need to act quickly with making an offer if they find a home they love in Grand Rapids.
Implications for sellers
If you are selling a luxury home in this type of market, then you tend to have the advantage. As your home will not likely be listed for long, you can anticipate a fairly quick sale and closing. If this is the case, you should also be prepared to pack and move quickly too. In addition, the competition for lower inventory may even lead to a final sales price well over the original asking price. Sellers can anticipate a stronger return on their investment overall in this type of market. In addition, buyers will not typically expect extra concessions, such as costly repairs or updates, in a seller's market.
Financial implications
Another factor to consider as you look into buying a new home this year is the impact of the mortgage interest rate. It is currently set at
6.2%
for a 30-year fixed-rate, which is significantly higher than it was this time last year. Buyers should determine financing before starting the process. This holds true whether you are pursuing a conventional or jumbo loan or coming in with an all-cash offer. Sellers need to anticipate their overall costs as well, especially if they are looking to purchase a new home in conjunction with their sale. Give yourself a head start by completing your financial paperwork ahead of time. Be sure to factor in any association dues if you are purchasing within a specific community or shared building. Note whether you will also have associated costs with repairs or remodels to your home before your purchase or sale.
Hire an experienced realtor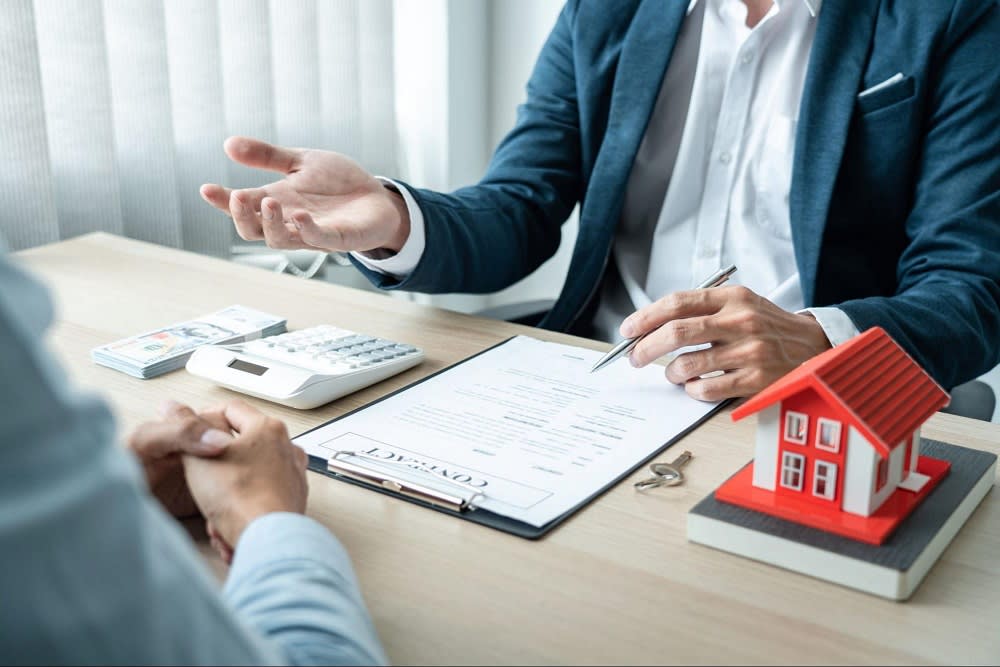 Whether you are looking to buy or sell a house in Grand Rapids, you will strongly benefit from an experienced real estate professional.
Selling your home
Your realtor should demonstrate a strong understanding of both the national and local real estate markets. They should be able to speak not only to the current climate but the trends they anticipate occurring over time. Expect to see a comparative market analysis report that describes the fair and reasonable price range recommended for your listing. You should also expect your realtor to describe what potential buyers are looking for in your area as you prepare to list your luxury home. If it remains a seller's market for the long term, you will likely not need to make many concessions in order to sell your home quickly. Ask your realtor for their outline of a clear and professional marketing campaign detailing how they will attract buyers to your listing.
Buying a home
Your real estate professional should be able to speak to the specific trends within the Grand Rapids real estate market, so you know what to expect moving forward. Grand Rapids consists of a variety of distinct neighborhoods to choose from. They will be able to describe the architectural house styles and the neighborhoods you are interested in and direct your search accordingly. Your realtor will provide you with information about the amenities, including shopping, restaurants, and outdoor recreation, and how easily you can access them. You should also expect to know about future changes or developments in your target neighborhoods so that you can make an informed decision about your purchase. Finally, your realtor will have connections within the Grand Rapids area for new luxury homes that might not even have been listed yet.
Understanding the implications of the national and local real estate markets will better inform your decisions as you move forward with buying or selling houses in Grand Rapids this year. In addition, knowing that you have the expertise of an experienced real estate agent will further ensure a satisfactory experience.
Robert Antonini
is a Michigan native with over twenty years of experience with luxury real estate transactions. When you are ready to move forward with either buying or selling your home, contact Robert and his team at
Coldwell Banker | Schmidt Realtors
for more information today.